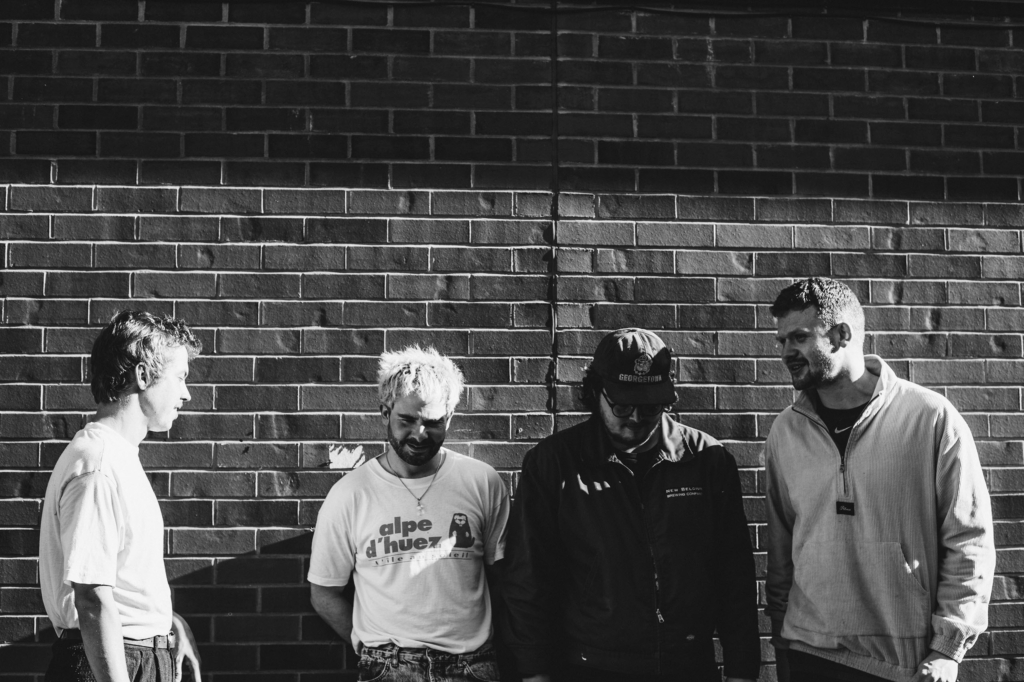 Interview – bdrmm
After the success of their first album "BEDROOM", the Hull four-piece bdrmm have taken a darker, more industrial approach with their latest single "Port". We delve into their past activities and future prospects.
ーwe were just proud that we had made a record that we truly lovedー
– –How did you guys meet up and come to start the band?
Jordan: Well, me and Ryan have known each other since the womb, so I guess you could say we have a natural affinity for one another. Joe has been in my life since I was 14 years old, and we share a similar mental ability, allowing us to get on like two fish in an old shoe factory. Conor is the latest and most beautiful addition to the band; his legs could crush a walnut (I know because I've seen it done). We all get on like a house on fire – very destructive, but quite warm and lovely at the same time.
– –Please tell us how you got signed to Sonic Cathedral.
Ryan: We played a show down in London, and we heard that Nat (Sonic Cathedral) was coming down, which we were all very overwhelmed at, already admiring the artists he worked with. After the show, we shared a very brief "hello" as we were packing down and we thought that was that. A few weeks later, after a very heavy night out I remember, I was wallowing in my hangover when our manager Ryan rang to say that Nat had been in touch and wanted to release a 7" vinyl as part of his singles club. My hangover immediately vanished.
– –The legendary Andy Bell is on the label as well. Did you ever get in touch with him?
Jordan: We've met Andy a couple of times now and he is as incredible and sweet as you would think he is! The last time we met, he spent his last drink token at a show getting me a shot of Sambuca – point proven.
– –2020 must have been a blast. Your debut album "BEDROOM" was chosen BEST ALBUMS of 2020 at Rough Trade, and the response of other media were great. How do you feel about all this success you've made so far?
Ryan: It was unbelievable, it still hasn't really sunk in now. I'd like to think of us all as humble people, so when we released the record, we didn't really expect anything to come of it, we were just proud that we had made a record that we truly loved. Everything that came after has just been a blessing, we're so grateful to everyone who has made this experience so worthwhile.
– –We feel some vibes similar to that of Slowdive, Lush to recent bands like DIIV. What are some of the artists that have influenced you in the music production? In addition to that, do you have anything to keep in mind when making music?
Jordan: Aw amazing, I'll take those comparisons any day of the week! I suppose for me especially, Deerhunter are always a band that we look to when recording. Me and Ryan saw them play at the O2 Ritz in Manchester a few years ago, and the freedom and idiosyncrasies that Bradford Cox brings to anything he's involved in really helped me understand that recording can be as fun and explorative as you make it.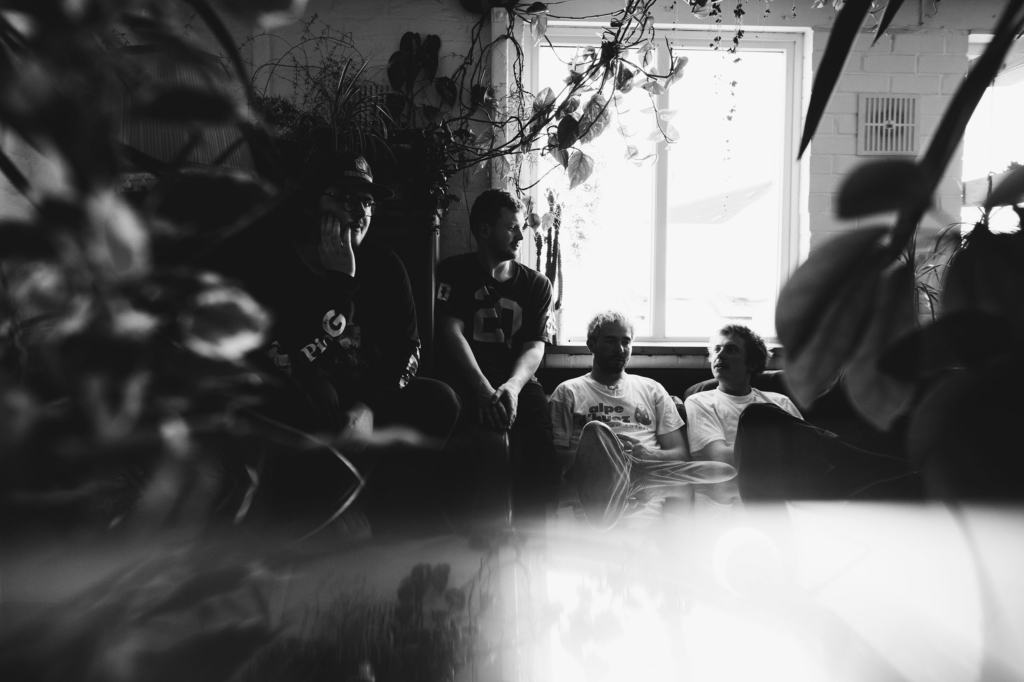 – –It seems you've been playing shows recently. You did some online sessions last year but, what are some good things about being able to play live?
Ryan: It's all about the audience man. The energy you get from playing live is like no other feeling, everything just washes away. It's the cheeky looks you give the band half way through when you know you're having a good show, that's what makes it.
ーwe're ready, just waiting for COVID to fuck offー
– –You released the single "Port". TBH, we were really surprised by the change of approach you made through the song. The song has more of a darker vibe and bands like Deafheaven and NIN came up to our mind. Is this the kind of mood you're planning to go with the upcoming releases?
Jordan: Yeah, I think we were quite surprised by the change too. I don't think its particularly chucking away the guitars for synths, we just wanted to see how some different instrumentation sounded. Trent Reznor has become particularly influential in the way I have been producing songs though. Exploring a darker subject matter always brings around new and interesting ways of creating sound, and his work on films for David Fincher, for example, have helped recontextualize a lot of the texture I was making on the first record into more complex and thoughtful soundscapes in the new tracks. Expect a bdrmm Industrial album in 2022.
– –How's the situation of COVID in the UK?
Ryan: Ah it's all very up in the air now. Obviously, this new variant is causing everyone to worry again, hopefully nothing will come of it though. I'm enjoying the fresh(ish) air again.
– –You're a band from Hull. We heard that it's quite far from London. Please tell us how the city of Hull is like.
Jordan: Hull will always hold a dear place in our hearts, I think. Giving us time to fuck up and realise what our sound actually is, has been such an important part of this band's development, and I think we sometimes take it for granted. Institutions like the Adelphi, owned by the lovely Paul Jackson, are foundations of the music community in Hull. We were so lucky to get our start there and we try to head back as often as we can. Similarly, the work of Mark Page on projects like Humber Street Sesh and Social are so vital in helping put Hull back on the map musically.
We're also very lucky to be friends with the ace LUMER, and similarly brilliant Autosuggestion who are both absolutely killing it at the moment. So yeah, the city definitely feels like its on the grow again!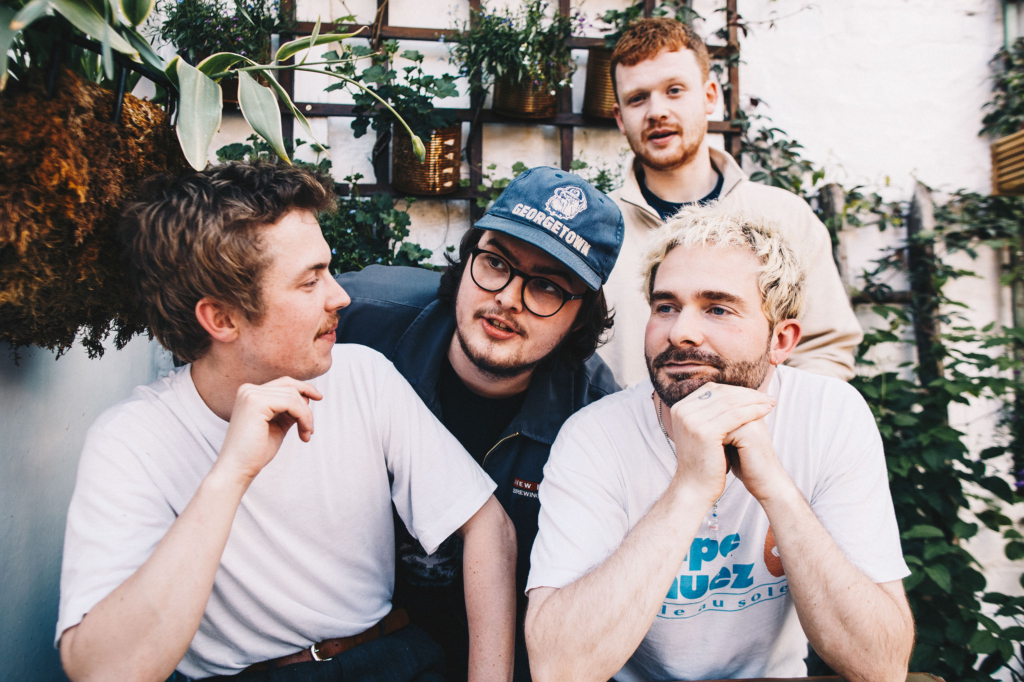 – –Please tell us your plans as far as you can.
Ryan: We're going to be heading back into the studio, we have been writing a lot of new material and I feel we're approaching the stage of recording that 2nd album, which we're all very excited about. We're also going on tour with RIDE in April, which is an absolute dream come true, it's going to be our biggest shows to date. Hopefully we'll be able to get over to you guys soon too, we're ready, just waiting for COVID to fuck off.
– –Lastly, it'd be great if you can give some messages to the readers in Japan!
Ryan: Thank you to everyone who bought a record, bought merch, listened to our music, supported us and essentially made this all worthwhile. We can't wait to come over and finally meet you.
(Special thanks to Ryan at polkadot music collective)
---
■ Release Information
bdrmm – Port (Working Men's Club Remix)
Release Date:12/3/2021
Label:Sonic Cathedral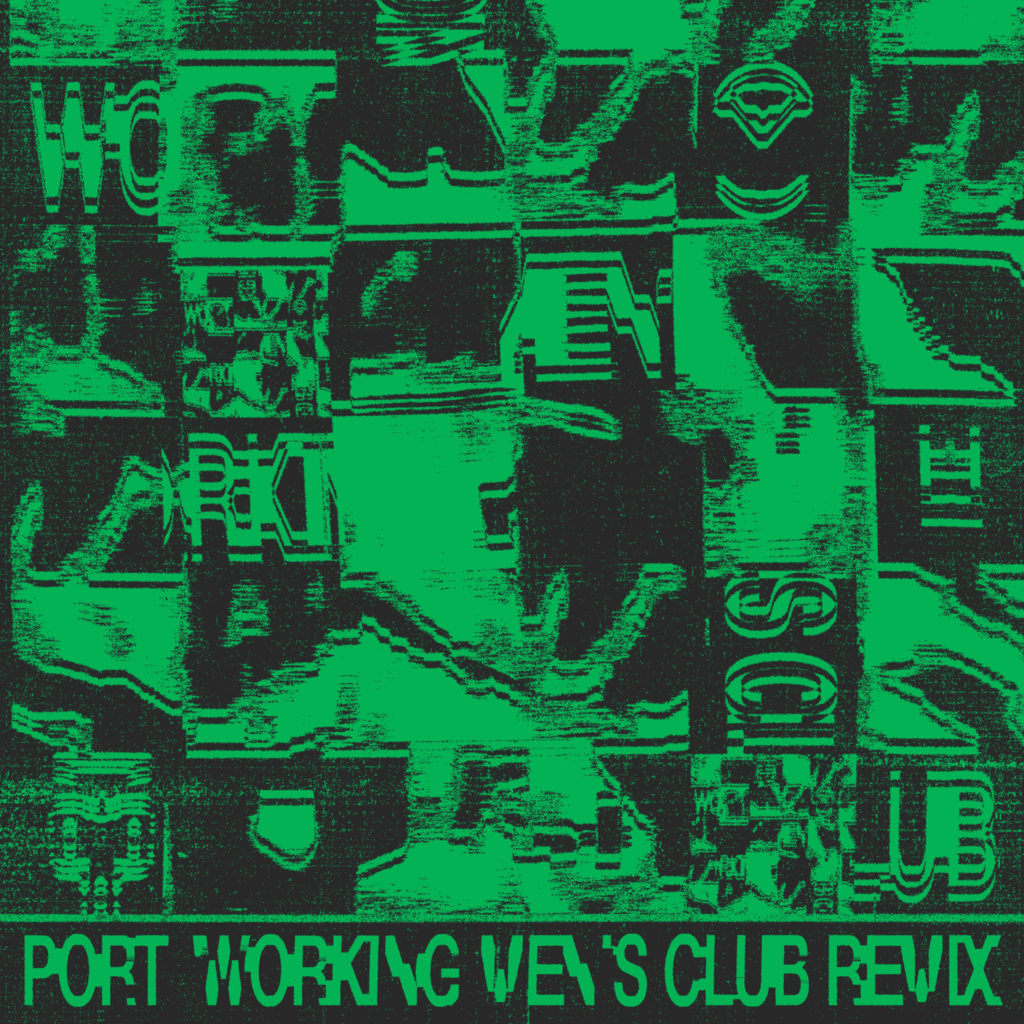 ---
■ Biography
bdrmm
Four-piece band from Hull, UK. The band formed in 2016 with his brother Jordan and others after Ryan Smith's home recorded demos were featured on the radio. Influenced by Ride, Cocteau Twins, and The Cure, their heavy and dark sounds have fascinated fans of the 80-90s shoegaze bands. After several singles and a six-song EP, "If Not, When?", the band released their first album, "Bedroom", on Sonic Cathedral in 2020. The album was selected as Rough Trade's Album of the Year and was featured in many other media.
---