Interview – Muck Spreader
Meet Muck Spreader, a musical collective from South London, one of the world's most exciting places and home to the world's most cutting-edge music in the 2020s.
ーMuck spreader is its own school / church / sceneー
– –You're quite new here in Japan, so please briefly introduce yourself!
We're Muck Spreader a collective of multi-skilled artists obsessed with the spiritual and surreal.
– –We've seen that you have many connections with artists in the London music scene, such as Sorry, Fat White Family, PVA, and so on. What is it like to be able to share such a unique scene with them?
It's great to be able to play and share stages with so many other bands, but in terms of a scene "the" scene we firmly see ourselves as outsiders to it. We are in our lane. Muck spreader is its own school/church/scene.
– –This year, you released your debut EP "Abysmal". Here are some questions about that. Firstly, please tell us the concept of this work.
It's based around our adoration for homemade lemonade. Following on exploring the "Muck Philosophy" so firmly rooted in improvisation chaos and always only having one take. Each so called "mistake" is a blessing.
– –How was the process of the music production? Was it difficult, fun? Any struggles or memories?
It's like a seance we unite sonically. Personally, it feels as if I am doing the work of higher forces, I'm just a medium for the message to be channeled through.
As silly as we are, we take it very seriously and motivate and inspire each other to maximize and fully reach our individual and collective potential. When touching studio.
– –There are some intense, thrilling vibes coming out from the songs. What kind of music influenced you to make such approach?
Life and the lives of other. I think an intense empathy and sense of vulnerability in the modern world. Being powerless yet refusing to submit. Music as an influence in our practice is very low. We draw our inspiration from other experiences and try to communicate them sonically.
– –The artwork for the EP was very interesting. There are four strange objects placed in each window. What are they?
Designed by our mucker callum chambers. It's an exploration of out citric adoration.
ーa huge connection between music and fashion as both are forms of expressionー
– –We can see the trend of music collaborating with fashion in the UK. Legss' Ned Green served as a model at CELINE. We were surprised to see Luke featured on Vivienne Westwood's SS21 campaign! How did that come up?
We were surprised too. I think it was an alignment between the brand and our own ideals, approach to art. Using your practice and creation as. A place to strive for what is right morally and ethically whilst celebrating and encouraging individuality.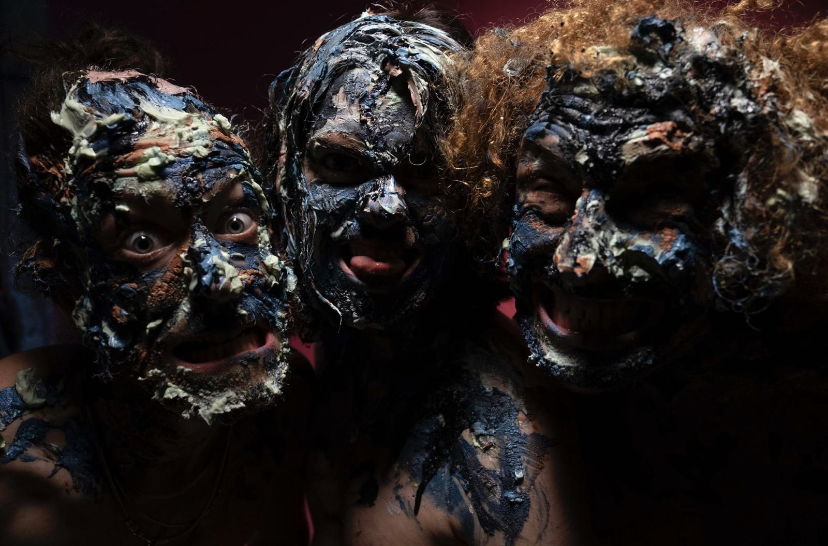 – –Do you feel any strong connection between music and fashion?
I feel that there's always been a huge connection between music and fashion as both are forms of expression. When executed properly, it's almost impossible to ignore.
ーAll we have is right nowー
– –You're now a member of Brace Yourself Records. Do you have any connections with other artists in the label? In addition to that, please tell us what it's like to be part of the Brace Yourself team.
We're friends and have played and toured with a lot of the acts BYS work with. We are not actually with brace yourself anymore. Yet we are very grateful to them for all the things they did and releasing our first vinyl record into the universe.
If there's anyone in Japan reading this and is interested in releasing our music or collaborating, please get in touch.
– –We're a media based in Japan. We'd like to know what kind of impressions you have on our country.
For me, Japan has always held a mystique an intrigue. The mindset that I've perceived through absorbing your culture is one of intense intrigue and inspiration artists such as Ozu, Boredoms. The level of respect and recognition of creativity is something I feel especially drawn too. Here in the UK, it is a very different environment where creativity is not the primary factor heralded.
– –Lastly, it'd be great if you can give some messages to the readers in Japan!
Explore it
This moment
Inhale it
This moment
Enjoy it
All we have is right now
---
■ Release Information
Muck Spreader – Abysmal
Release:7/9/2021
Label:Brace Yourself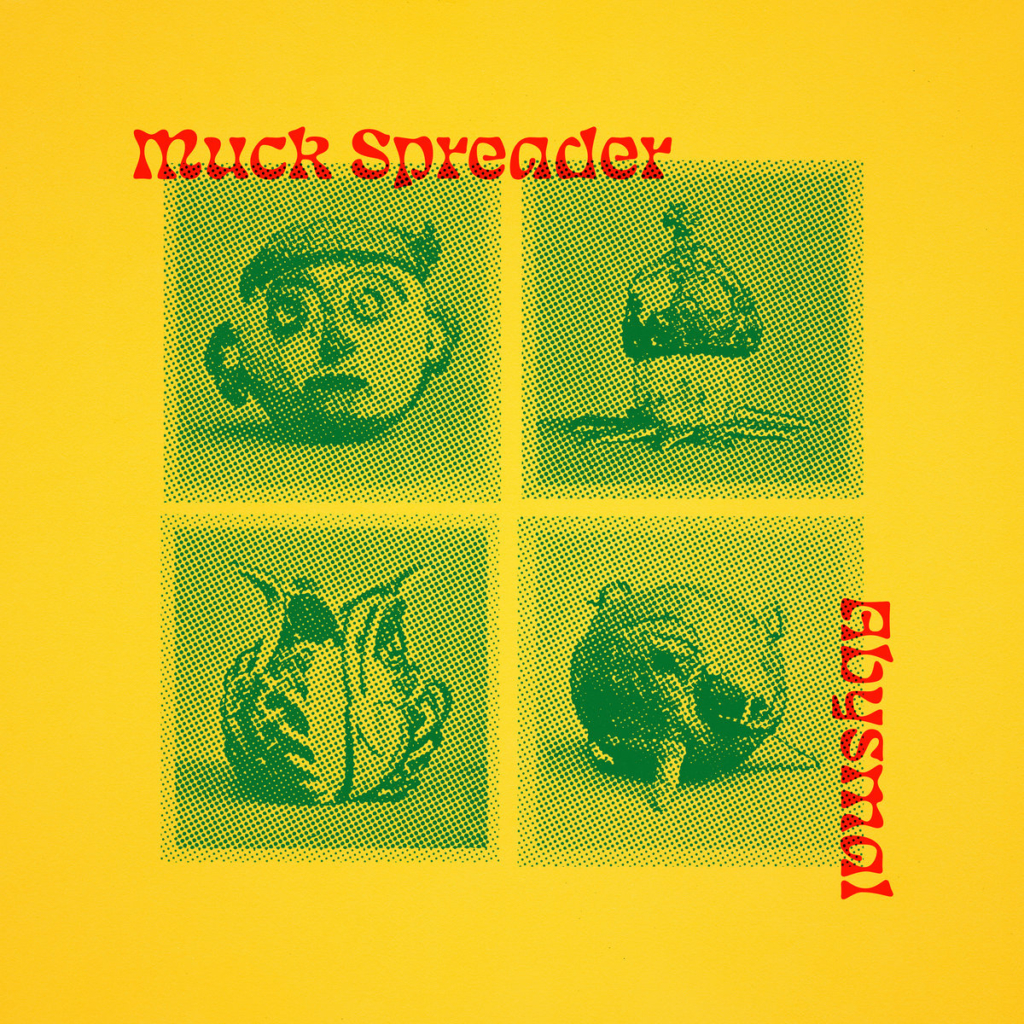 ---
■ Biography
Muck Spreader
A musical collective based in South London. The group includes frontman Luke Brennan on vocals and many other multi-skilled musicians on multiple parts. Having shared stages with Fat White Family, Wolf Alice, Sorry and other artists active around London, the group is getting attention from not only indie music fans, but also from many fashion media and brands. The collective has released their debut EP "Abysmal" from Brace Yourself Records in 2021.
---