Interview – Shelter Boy
An exclusive interview with the Germany-based artist Shelter Boy, who recently released his debut album "Failure Familiar". We dig into some BTS of the album full of high energy and lo-fi guitar rock.
ー I wanted to give as much power into a project as I can without excuses ー
Please tell us how your project started.
I was in a band before I think for 8-9 years. I found out that I wanted to give as much power into a project as I can without excuses and that was the reason I started a solo-project.
You've collaborated with boy pablo on the single, "Terrace". How did you guys meet?
We supported him on three tour dates in Germany right before lockdown. We had a really good time together (sweetest dude in the world) and then I sent him the demo and he jumped on the track.
ー I was a hardcore Oasis fan ー
When I first listened to your music, I felt some lo-fi indie rock vibe, but from your recent singles, especially "Atmosphere", I felt more of a Manchester vibe like The Stone Roses and Primal Scream. What were your inspirations in making the album? Were there any concepts?
There was no real concept behind the record but I ever was and ever will be a massive fan of British music. I was a hardcore Oasis fan at the age of 18/19 and I think I revisited these routes again while recording the album.
Tell us the process of your music production.
Sometimes I write tunes just on the guitar and sometimes it starts with a drum loop. After that I make the whole pre-production in my little studio and then I show my producers and we record everything again in the studio.
Tell us some songs or albums you often listened to in your childhood.
As I said, I always listened to a lot of Britpop but that whole thing started with the Beatles for me, every record! But in my teens I used to listen a lot to The Maccabees, Tokyo Police Club, MGMT, all the indie stuff.
Do you have any artists, labels, or communities that you are interested in these days?
There's plenty, I'm a huge fan of music so it's hard to write that down.
Germany has one of the largest music histories in the world. What is your impression of the recent music scene in Germany?
There's cool bands around but the big bands are a bit too plain for my personal taste.
Please tell us your plans for the future or any goals you have as a band.
I wanna play Glastonbury, record my next album in Rockfield and I'd like to tour the world!
Please give some messages to the listeners in Japan!
Hello Japan, hopefully one day I can come by and play you my tunes, I'm buzzin for that! Cmon x
---
■ Release Information
Shelter Boy – Failure Familiar
Release : 9/10/2021
Label : ZG500 Records a Division of Filter Music Group, Scruff of the Neck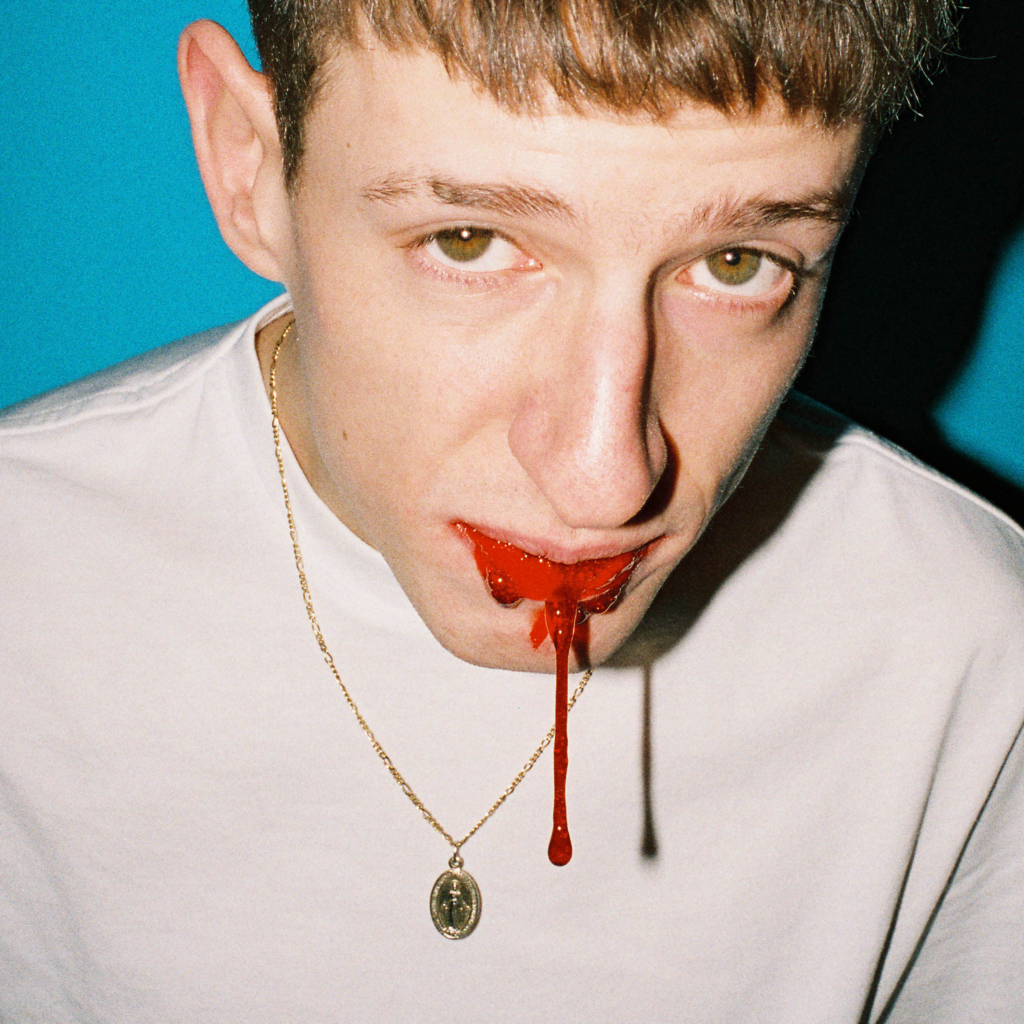 ---
■ Biography
Shelter Boy
A solo project by Simone Graupner, a SSW based in Dresden, Germany. Often described as "Mac Demarco meets King Krule", and sings lo-fi indie rock with the same low-pitched voice as King Krule. Previously played opening performaces for Omar Apollo and Gus Dapperton, and is rapidly gaining attention as one of the most popular artists of the moment. In September 2021, he will released his highly anticipated debut album, "Failure Familiar".
---