Interview – So Young Magazine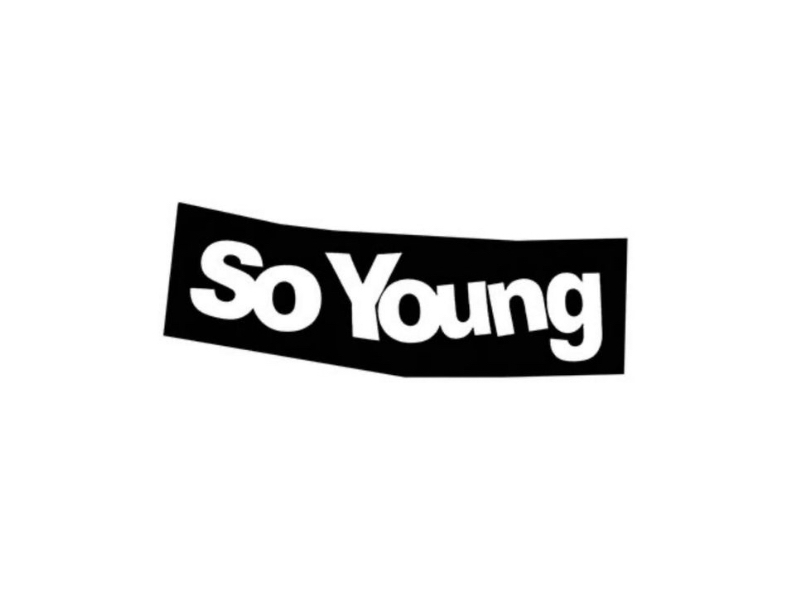 An exclusive interview with So Young Magazine, one the most important music magazine in the current global indie scene. We asked them how the magazine, and their establishment of their label So Young Records.
ーVibrant illustrations of the best new bands by the best new illustrators.ー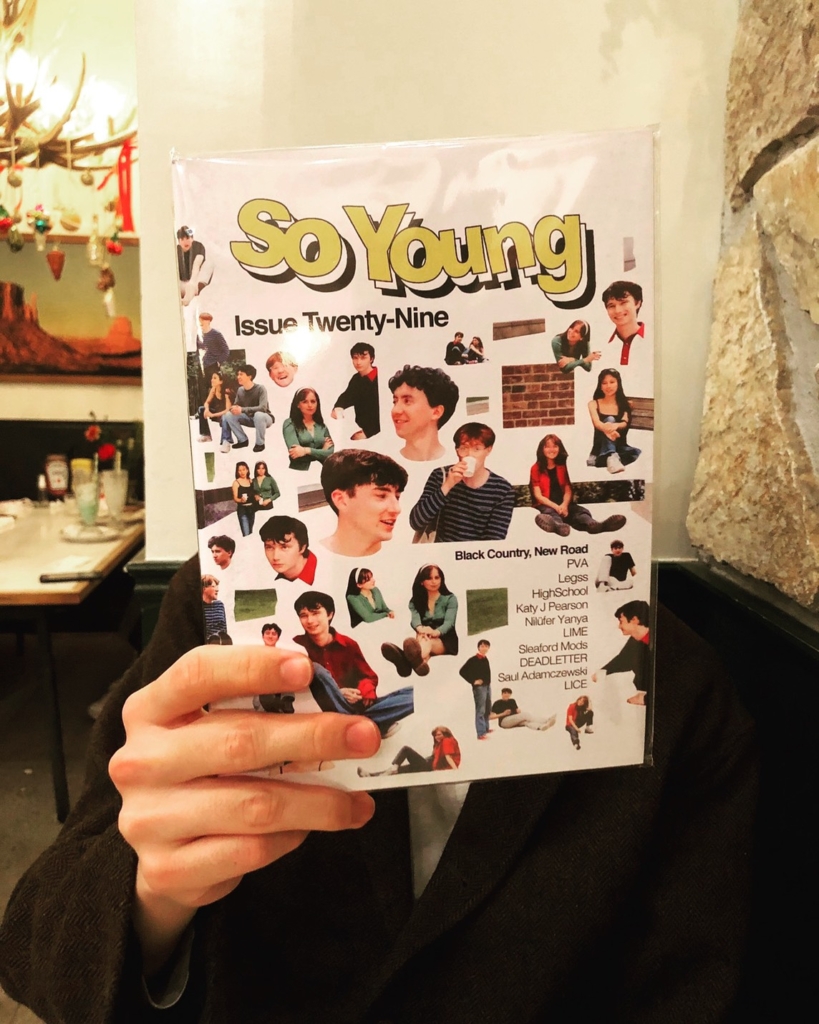 Please tell us how and why So Young Magazine had started.
Josh: We started So Young when we had finished University. I graduated from an illustration course and was looking for some interesting projects to work on. Mine and Sam's friendship was always based upon the music we were into and by this point we'd started a DJ collective and were putting on regular events. It wasn't until Sam came back from Reading and told me about a band, he'd seen called Palma Violets that we'd considered doing anything within journalism. Sam was always on the lookout for new music, but Palma Violets was the first band that struck a chord with me. Their minimal sound and aesthetic really reminded me of some of my favourite punk fanzines and so the original idea was to make a black and white photocopied fanzine that featured this new wave of bands that were emerging. This idea evolved into a full colour magazine that isn't too far from the So Young Magazine of today. Vibrant illustrations of the best new bands by the best new illustrators.
<Palma Violets>
How is the Magazine run right now?
Josh: Sam (Ford) and I (Josh Whettingsteel) started the magazine together and continue to run every aspect of So Young together. But we now have an ever evolving and expanding community of writers, bookers and illustrators working alongside us.
How do you find and reach out to new artists?
Josh: Illustration-wise, I still find that Instagram is the best way to find up and coming talent. We get sent a lot of work and we're still blown away that so many people want to be involved in our platform.
Sam: On the music front, there's no one way to find something new. It can be the traditional routes of finding a band live, being sent demos directly from artists or a tip from the network of trusted managers, PR's and labels. We have an amazing community of writers who are all so hungry to find new music too, so it could be a tip from them too. During the pandemic, there's been a lot more scouring of sites like Bandcamp to fill the massive void that's been left by venue closures. Reaching out, we always like to develop a direct relationship with the band where we can. Whether that's just a simple email, or inviting them to play a show, there's very rarely a band in the magazine that we haven't spoken with directly (in conversation, not interview) at some stage. That relationship is really important to us.
ーWe see the magazine itself as the heart and soul of what we doー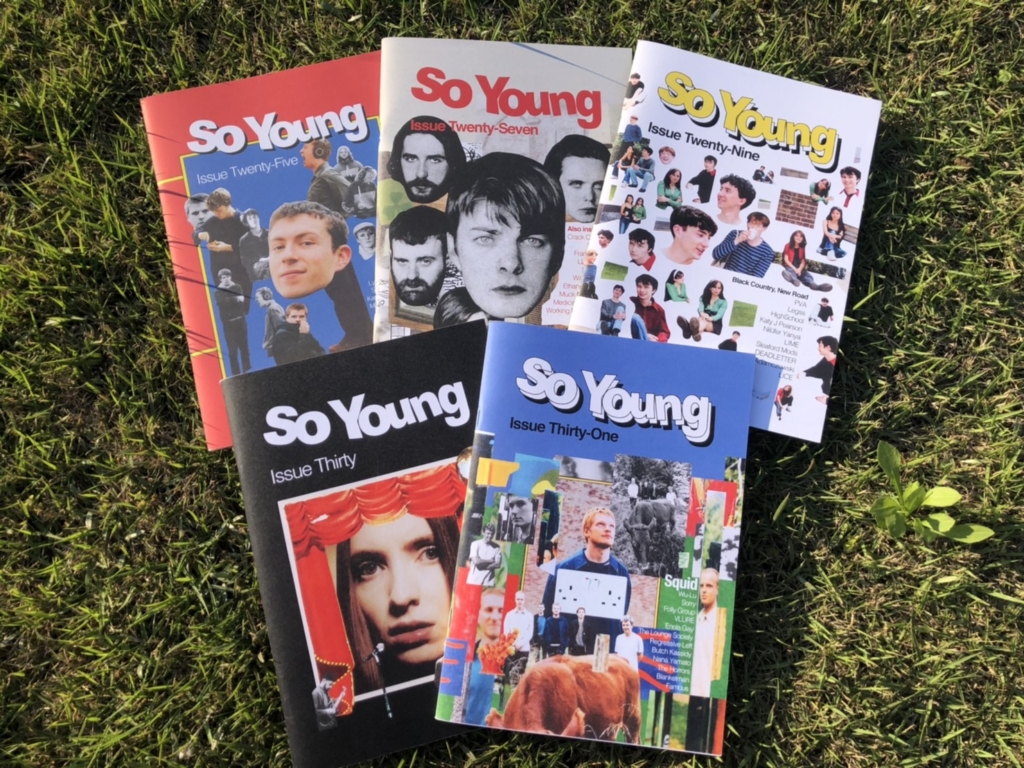 Please tell us the future plan of So Young Magazine (as far as you can).
Josh: We see the magazine itself as the heart and soul of what we do. So, the main goal is to keep things moving, keep releasing magazines and documenting everything that's exciting us within the world of art and music.
In this pandemic situation, is your work getting affected?
Josh: I think we're yet to see the full effect it has on the creative industry. At the start we lost most of our advertisers and obviously all of our planned events were cancelled. So that was a bit of a hit but the independent community has really rallied round and found creative solutions to keep everyone going. Hopefully we're not too far away from being able to get out to gigs again properly.
Now, many artists from The Windmill are getting popular. Where do you think the next "The Windmill music scene" is?
Josh: I think the pandemic will have massively affected how these sorts of scenes emerge within this world of music, so it'll be interesting to see what comes out. I like to think they'll come back stronger in a new way that might not be so focused on one location. But I think The Windmill's status within underground music is now set in stone. There's so much love for the place. The community will ensure it survives.
ーEver since we started the magazine, it's always been the dream to start a labelー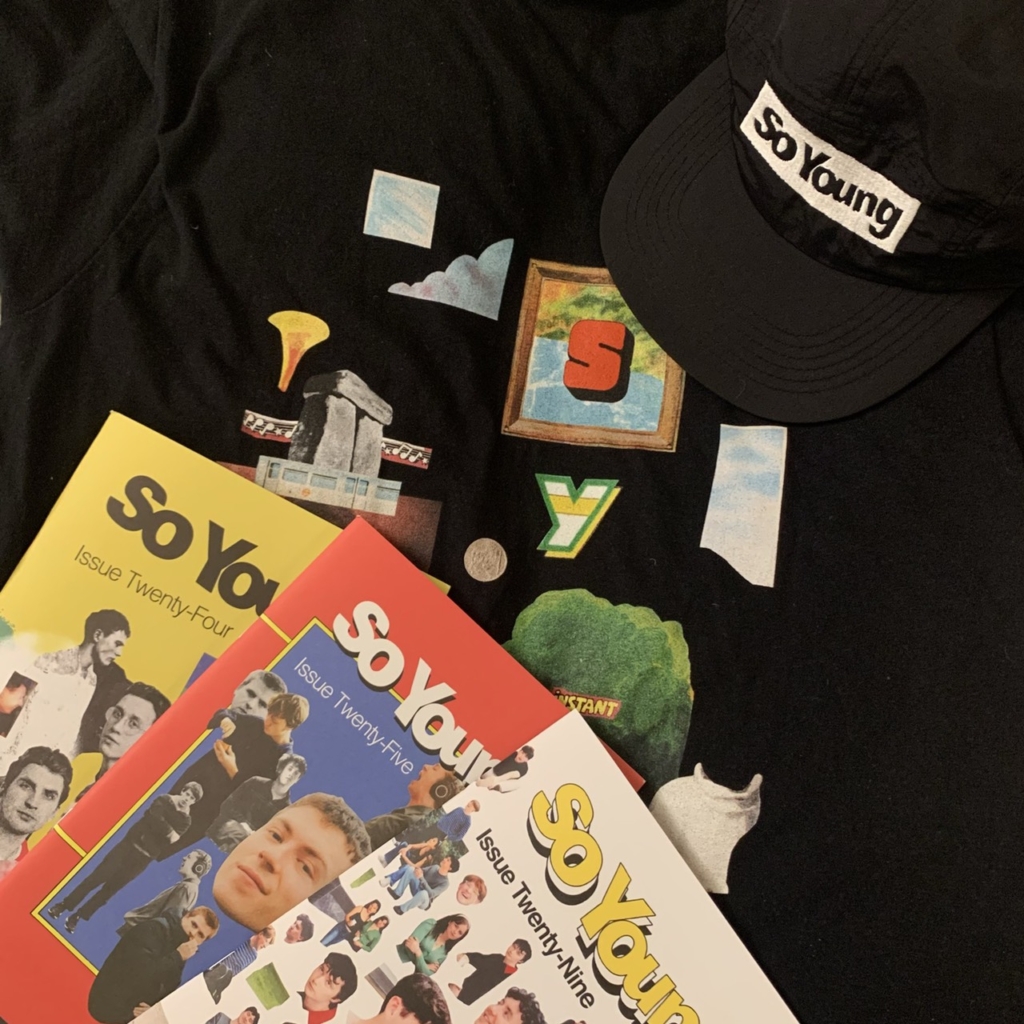 Are there any Japanese bands or culture you are keeping eyes on?
Josh: We love Nana Yamato! Who we featured in our latest issue. We're big fans of the scene out in Japan. Big Love have been supporting us for a long time now. Really like what you guys are doing with ORM and Local Alliance is putting out some really interesting collaborations…
<Nana Yamato>
You have just announced the foundation of So Young Records. Please tell us why did you found this Records and the future plan of it (as far as you can).
Josh: Ever since we started the magazine, it's always been the dream to start a label. I feel like everything we've done so far with So Young has been leading to this point where we're able to start So Young Records. The way we curate So Young has always felt more like our own little label, every band we've featured is carefully selected and we like to see ourselves as a steppingstone in the band's journey, whether it's being their first bit of press, first print feature or putting on a gig to showcase them early on. So Young Records feels like it's the next logical step in our journey to create a complete creative platform. We have a big vision for the label and hope to release a lot of music in the coming months with artists we really believe in. We can't give away any details but watch this space!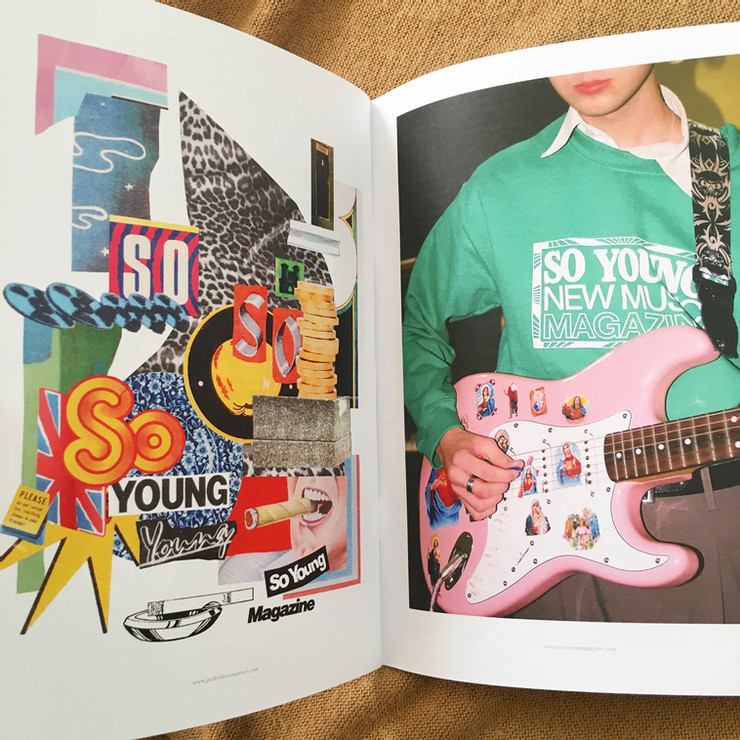 Please give some message to the readers in Japan!
Josh: Our Japanese readership and support has been massive for us over the last few years. We hope to visit one day soon but, in the meantime, keep an eye out for a few collaborations we have in the works that will be exclusive to Japan. Also, Big Love will be stocking the first vinyl release on So Young Records, Folly Group's 'Awake and Hungry'. Thanks to you guys at ORM for the continued support of everything we do!
---
■ Release Information
ARTIST:Folly Group
TITLE:Awake And Hungry
Release:2021. 6. 11
Label:So Young Records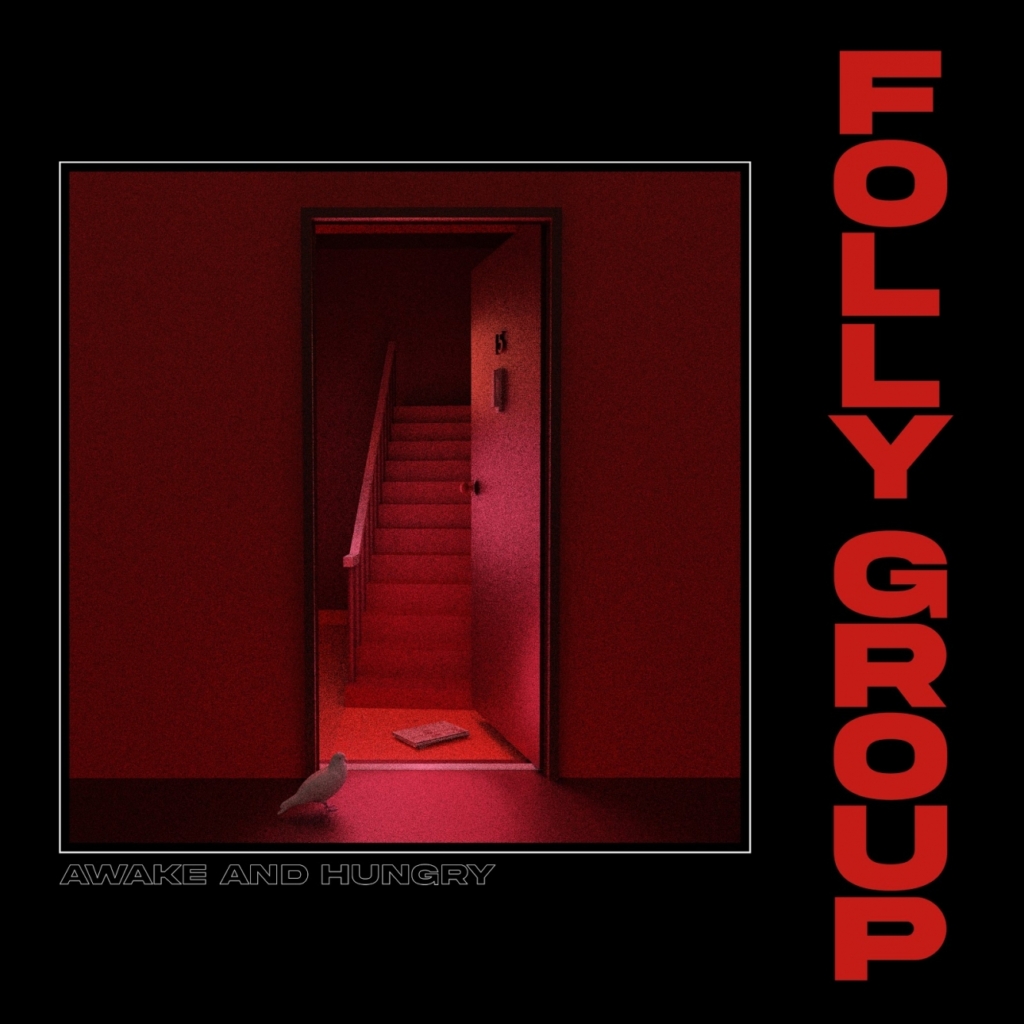 ---
■ Biography
So Young Magazine
Indie music magazine / media, started by Josh Whettingsteel and Sam Ford. Having strongly connected to the live music scene in the UK, the magazine features cutting-edge artists and artworks from all over the world. So Young personally selects and commissions illustrators for the magazine. Their visionary and creative spirit has earned the trust of many artists and readers. In the past issues the magazine has featured may important artists in the current UK music scene such as Wolf Alice, shame and Sorry. In 2020, they launched a new label, So Young Records.
---