Interview – Poppy Ajudha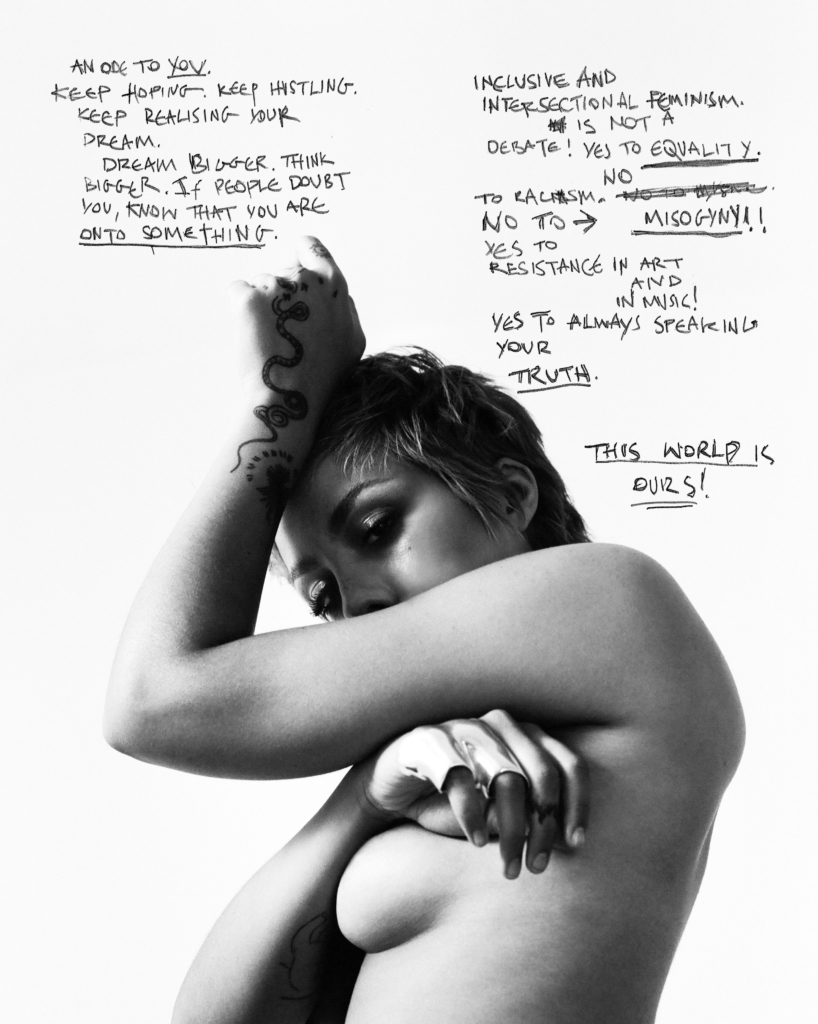 London. One of the most important cultural hubs in the world today, where cutting-edge music, art and communities converge. We talked to Poppy Ajudha, an up-and-coming artist absorbing diverse cultures and sublimates them into her unique work. We took a closer look at her consistent attitude, her powerful message and the importance of using music to talk about social issues.
―It's important to be true to yourself―
Firstly, please briefly introduce yourself to the readers in Japan!
Hi, I'm Poppy Ajudha! I'm an artist from London making genre bending music and I'm so excited for it to be heard all the way in Japan.
You have roots from St. Lucia and currently living in the UK. Please tell us a little bit about your cultural background.
Half of my family are from St. Lucia and my dad lives over there so I go back and forth as much as I can. My mum is English so growing up my cultural background was always a mix of different values and cultural practices from both English and Caribbean sides, but growing up in London you're surrounded by so many people from different places that I'm probably influenced by a little bit of that too.
It seems things are "re-starting" in the UK. I've seen many gigs and festival announcements on multiple social media. Have you got the chance to perform in front of a live audience ever since the pandemic?
It's been so amazing to perform again in the UK and around the world, I've travelled so much already since the beginning of the year, and it feels amazing to finally perform to real audiences again.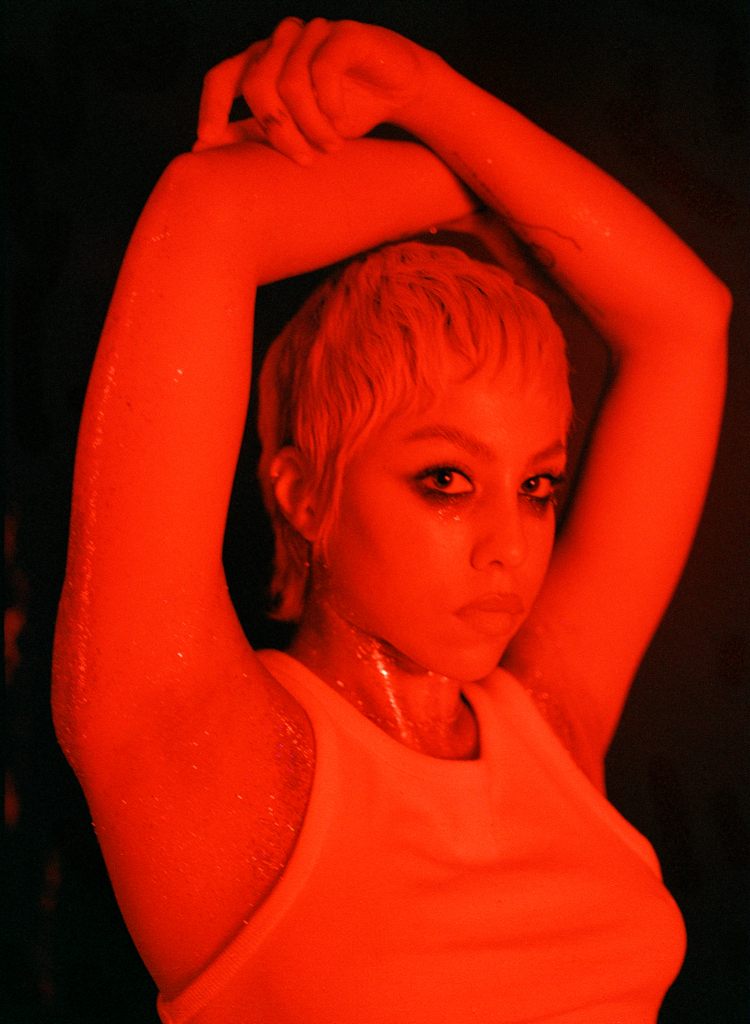 – Our range of activities may have increased compared to the worst times of the pandemic, but I believe we still spend a lot of time at home. Please tell us what you do indoors.
Pre or post pandemic I'm a total homebody. I love to be at home writing or reading, I love cooking and experimenting with new recipes. During the pandemic lockdowns I had a lot of time at home, and it was a great time to focus on myself and my project, develop my songwriting and feed my housemates with tasty new dishes!
– Cooking! Sounds nice.
– Collaboration with Tom Misch, participation in the BLUENOTE "Re-imagined" compilation, and so on. Your musical career in the recent years were wonderful. How have these experiences influenced your current activities?
I love what Tom's doing and being a part of the BLUENOTE compilation was really special, I'm honoured to have experienced both.
―We have to always seek to care enough to fight for others―
– You have been active not only as an artist, but also as an activist. Your songs also send out strong messages about feminism and gender related topics. As an artist, how important do you feel it is to raise such issues?
I think it's important to be true to yourself and talk or write about the issues that move you. I write about social issues because I want to change them, or I want to raise awareness about them.
– I see, Now, are there any topics, issues, or international problems you've recently been concerned about?
There is a lot of chaos in the world, and I can't remember a time where there wasn't. There are humanitarian crises happening all over, not only in Ukraine but in Congo and Yemen and Palestine among many other places. There will always be work to do, compassion to find and deeper understanding to explore. We have to always seek to care enough to fight for others.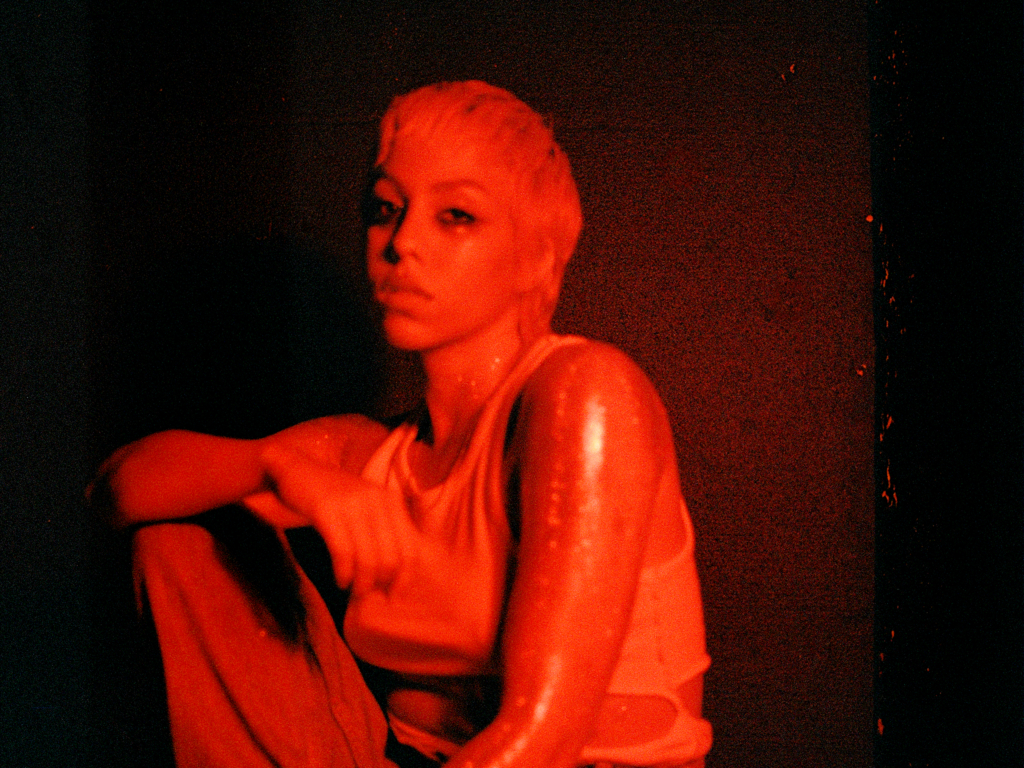 – Here's a question about your fashion. You often wear red, black, and white outfits. Is there any reason to that, or is it simply because you like those colours?
Those are the colours that reflect the album best and are a theme we've used throughout the videos and artworks.
Now, about the album. Firstly, please tell us the concept of this work.
The concept of the album is about finding togetherness and common ground in issues that affect all of us. It's about feeling less alone when you know that we are all going through something. I hope it empowers people, I hope it makes them think deeply, I hope it brings them together.
– The artists who took part in this album were impressive. How did you get to work with them?
I worked with loads of amazing people on this album, lots of them are friends from London or people I met in LA and have become great friends with. Making this was a really special process and I'm happy that I can finally share it with you.
―Music has to be genuine and meaningful, otherwise it doesn't tell an honest story―
What was the most difficult thing in making this album?
Making it was the easy part. Getting it finished when all the studios shut down and out during a pandemic, that was the difficult part. I put everything into it and I'm so excited to finally be releasing it, on my birthday, the 22nd of April!
– Album release on your birthday! What a special day!
– In previous works, there was a strong influence from aspects of jazz and rare soul grooves. However, "The Power In Us" is diverse in genre.
I'm influenced by so many styles of music and have never really identified with the jazz label, so I think this album is more me than I've ever been. The music also reflects the lyrical content.
– "PLAYGOD" with its heavy guitar riffs, "Mothers Sisters Girlfriends" share vibes similar to those of Latin Pop, and "Land Of The Free" expand the ethnic image and style of Indian music. Was there ever an intention to change your musical approach or way of making music?
– PLAYGOD has heavy distorted guitars and a driving drum beat because I was angry about women's rights and our oppression in an unfair world, where as for LAND OF THE FREE the Indian musical references came from the fact myself and the producer both have Indian heritage, mine coming through the Caribbean and is a reference to the colonial legacy so wanted to bring those elements into the track. Lots of the inspiration for each song came in the moments of making it, i just went where creativity took me and followed the story of the lyrics.
– Were there any artists who have influenced you in the making of this album?
I couldn't say there is one artist that has influenced the album. I'm obsessed with so many musicians, but I try not to draw directly from anyone. I think my best songs are the ones that don't sound like anything else.
– What are some themes you have not yet tackled that you would like to make music about in the future?
I make music about whatever I'm thinking about at that time in my life. Music has to be genuine and meaningful, otherwise it doesn't tell an honest story, it shouldn't be forced. I couldn't write about something just because I'm supposed to, I have to feel compelled to write about it because I believe in its importance.
– In another interview, you said performing in front of people is a scary thing, but also something which makes you a strong person. Please tell us your most memorable performance.
I love performing. I get quite nervous in the hours before the show but when I'm about to go on stage I'm totally calm, you can only do so much preparation for any moment in life and when it comes you just have to trust the process and let go.
– In an interview with The Face, you mentioned that you now have nine women on stage with you. How did you meet the band members?
I put together a new band this time last year. I asked around about the best female musicians in London and then auditioned a bunch. Playing with women has been really important and special for me and I don't know if I could ever go back.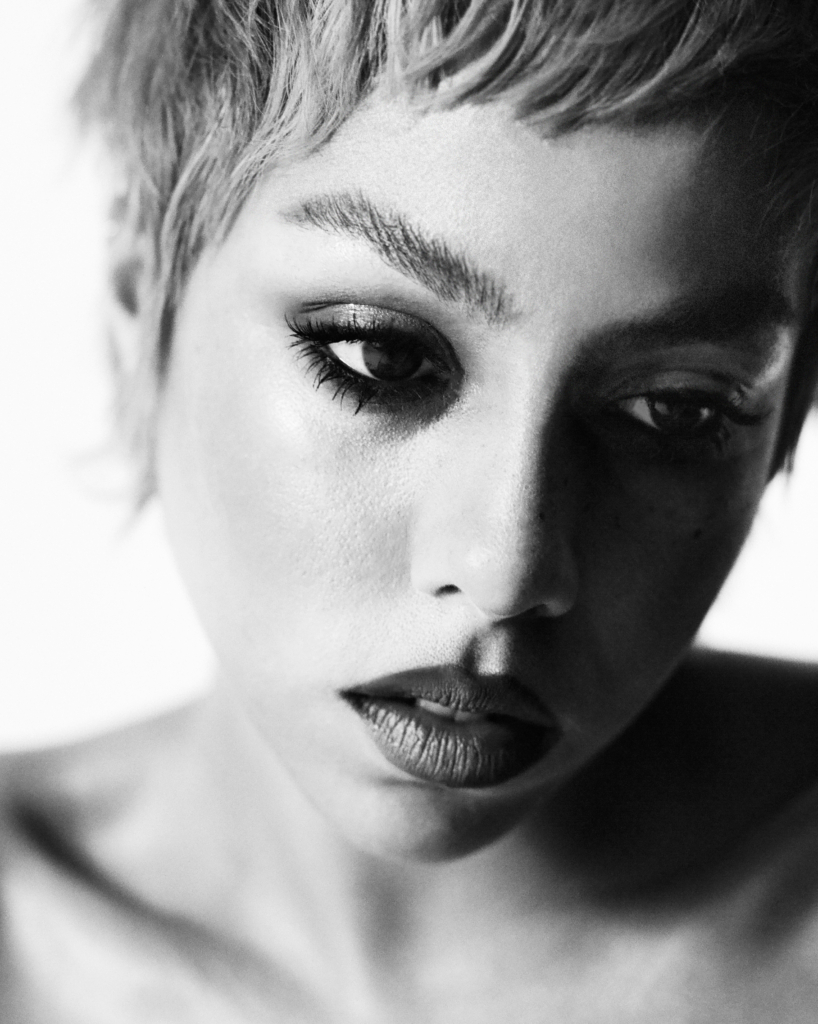 – Please tell us any goals or plans you have for the future.
Once "The Power In Us" is out I have a few more surprises for you, plus I've already written most of album two with friends this year in LA, and I can't wait to share some of the songs! There are lots and lots of music to come.
– Lastly, please give some message to the readers in Japan!
Japan!! Thank you for your support it means so much, I can't wait to play shows out there! I have always wanted to visit and what better way than doing my first show, keep an eye out for one soon!
---
■Release Information
ARTIST:Poppy Ajudha
TITLE:『The Power In Us』
RELEASE DATE:2022. 4. 22
LABEL:Virgin Music Label & Artist Services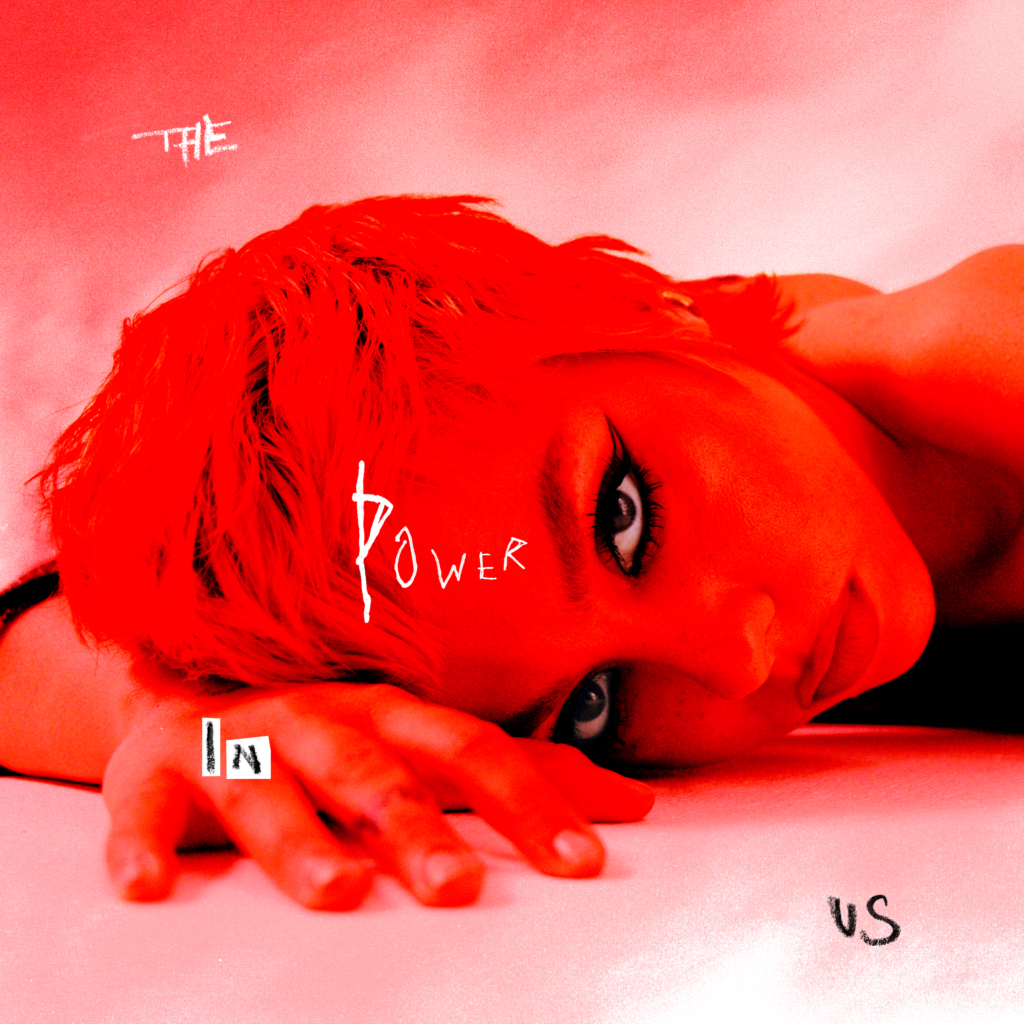 ---
■Biography
Poppy Ajudha
Poppy Ajudha epitomises the uniquely diverse musical culture that exists in London, her birthplace and hometown. Born to a St Lucian father and British mother, her background, a 1st class degree in Anthropology, the London Jazz scene she has grown up in, and the musicians and creatives she regularly works with have all been pivotal in the forward thinking, socio-politically awareunique blend of Soul, R&B, Jazz and Pop that she is creating. Fans and media as far reaching as Barack Obama, Michaela Coel, Anderson Paak., Naomi Campbell, Mahalia, Tom Misch, Kae Tempest.
Dazed, Fader, The Face, Radio 1, BBC 6Music and more have celebrated her.Her releases have had over 100million streams, won her Jazz FM Soul Act of the Year and 2x UK Music Video Awards, seen her play at festivals around the world including Glastonbury, SXSW, La Biennale di Venezia, North Sea Jazz, New York Jazz and more.
---